Richard J. Davidson, PhD
Address:
Vilas Professor of Psychology and Psychiatry
Director, Center for Healthy Minds
University of Wisconsin - Madison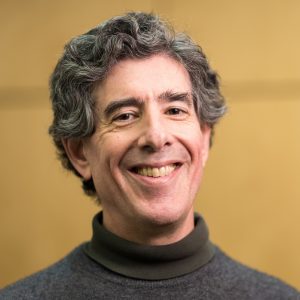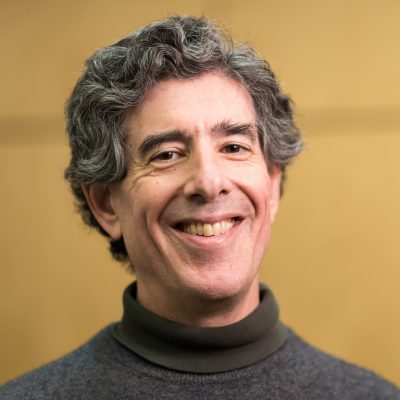 ---
Richard J. Davidson received his Ph.D. from Harvard University in Psychology and has been at Wisconsin since 1984.  He has published more than 400 articles, numerous chapters and reviews and edited 14 books. He is the author (with Sharon Begley) of "The Emotional Life of Your Brain" published by Penguin in 2012. He is co-author with Daniel Goleman of "Altered Traits: Science Reveals How Meditation Changes Your Mind, Brain, and Body", published by Penguin Books in 2017.
He is the recipient of numerous awards for his research including a National Institute of Mental Health Research Scientist Award, a MERIT Award from NIMH, an Established Investigator Award from the National Alliance for Research in Schizophrenia and Affective Disorders (NARSAD), a Distinguished Investigator Award from NARSAD, the William James Fellow Award from the American Psychological Society, and the Hilldale Award from the University of Wisconsin-Madison. He was the year 2000 recipient of the most distinguished award for science given by the American Psychological Association –the Distinguished Scientific Contribution Award. He was the Founding Co-Editor of the new American Psychological Association journal EMOTION and is Past-President of the Society for Research in Psychopathology and of the Society for Psychophysiological Research.
In 2003 he was elected to the American Academy of Arts and Sciences and in 2004 elected to the Wisconsin Academy of Sciences, Arts and Letters. Named one of the 100 most influential people in the world by Time Magazine in 2006.  In 2006 awarded the first Mani Bhaumik Award by UCLA for advancing the understanding of the brain and conscious mind in healing. Madison Magazine named him Person of the Year in 2007. In 2008, he founded the Center for Healthy Minds, a research center dedicated to the study of positive qualities, such as kindness and compassion. In 2011 given the Paul D. MacLean Award for Outstanding Neuroscience Research in Psychosomatic Medicine. Serves on the Scientific Advisory Board at the Max Planck Institute for Human Cognitive and Brain Sciences in Leipzig from 2011-2020 and was Chair of the Psychology section of the American Association for the Advancement of Science from 2011-2013. In 2013 received the NYU College of Arts and Science Alumni Achievement Award. He is a current member of the World Economic Forum's Global Agenda Council on Mental Health. From 1992-2017, he was a member of the Mind and Life Institute's Board of Directors.  In 2017 elected to the National Academy of Medicine, the premier authority dedicated to the health and medical sciences. In 2018, appointed to the Governing Board of UNESCO's Mahatma Gandhi Institute of Education for Peace and Sustainable Development (MGIEP).
His research is broadly focused on the neural bases of emotion and emotional style and methods to promote human flourishing including meditation and related contemplative practices.  His studies have included persons of all ages from birth though old age and have also included individuals with disorders of emotion such as mood and anxiety disorders and autism, as well as expert meditation practitioners with tens of thousands of hours of experience.  His research uses a wide range of methods including different varieties of MRI, positron emission tomography, electroencephalography and modern genetic and epigenetic methods.